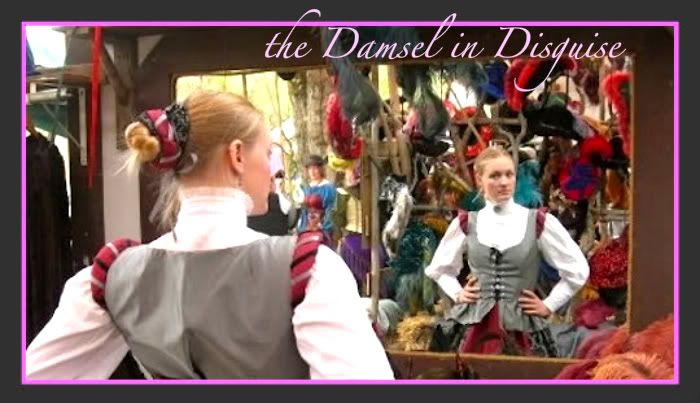 This Saturday (July 16th) my very dear friends of the increasing popular band "i can dress myself" will preform at the Temple Fundraiser at CELLspace (they go on a 1 am). The party theme is GET FUNKED UP, so you know folks will be strutting in wearing some super sexy/funkified 70s garb. Should be a good time. :)
The weekend of June 25-26, 2011 was Gay Pride weekend in San Francisco. I volunteered at Pink Saturday (along with Ari, Sid and Molly), led by the Sisters of Perpetual Indulgence, asking for small donations to charity. Then had some drinks at Catch and danced at Bisou. Sunday Ari, Cole and I went to Alice's Summerthing at Speedway Meadow in Golden Gate Park.
I saw the new musical "Tales of the City" at the American Conservatory Theater last night with Ariana Katz and her mom. Having only read the first book of the Tales of the City series this musical is based on (by Armistead Maupin), I knew all the characters and most of the story lines that were used. However the play did draw from several of the other 8 books in the series to make the story more complete. It's a long play (3 hours) but I was thoroughly entertained the entire time. A must see for San Francisco lovers!! I hope they make it to Broadway!
PS: This trailer does not to the play justice!!
For Glee lovers over 25 (who love Mr. Schuester instead of Finn). :)
Here's to Big Bootie Babes! Nice one Nike.
Haight Street's new Whole Foods opened in mid-March. I can relate to many of the topics discussed in this video.
Dos Equis. Not even sure I have had a Dos Equis ever, but I do like their advertisments. I saw the one about how to approach women while walking down the street and I had to snap a cell photo. The Happy Hour one is just funny and the fake Lebron one is ever so timely.
http://www.someecards.com/2011/06/06/worlds-most-entertaining-windshield-notes
Many, many times in my five years of street parking in San Francisco I have considered writing a note on someone's car to "suggest" that they learn how to park better. I have even considered making several copies of a note that reads "You are taking up two parking spaces! Please park better as there are a limited number of street parking spaces in SF." But I never have (except for one time in high school when I wrote on someone's car window with lipstick when they were taking up 3 spaces). Kudos to these folks!
Graham-a-lamb-a-lamb-a lamba ding dong reminded me of my love of the Muppet Show and how this clip (my favorite) is what inspired my pet name for him. :)