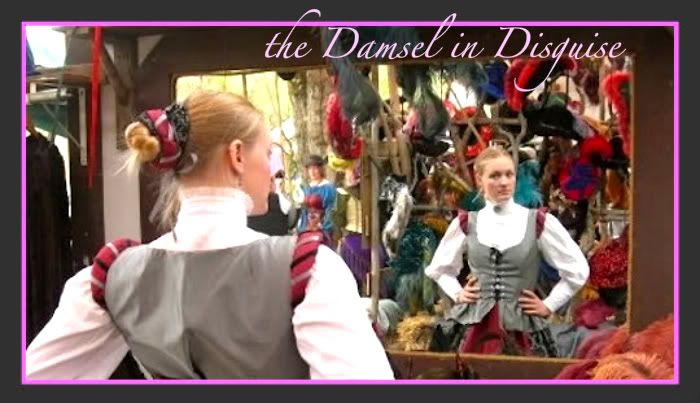 Two Incidents w/Occupy in SF
Twice in the past week, I had strikingly similar run-ins with members of the Occupy movement in San Francisco.
Incident #1- Thursday November 10th, 2 pm- I'm walking back from lunch at the Ferry Building to my office on Front St.  I'm checking my blackberry as I walk when suddenly I see arms reach out and grab my shoulders and an average looking man with an Occupy pin says-
"Watch out Sister!"
"Oh, I'm sorry, did I almost run into you?"
"You need to go join Occupy!"
"Oh….I can't… I have to work."
"I make more money an hour than you do!"
"Really?…. not working?"
"You're a fucking Bitch!"
"What? I'm not a Bitch!"
"No you're a fucking Cunt!"
Incident #2- Friday November 18th, 12:30 pm- I'm walking out of BART at Embarcadero Station, again checking my blackberry.   A dirty kid wearing an Occupy pin says-
"Hey can I borrow your phone?"
"(Chuckling) No"
"I need to call my mom you fucking Bitch! God you are such a fucking Cunt!"
'i can dress myself' performs their final song at Elephant Bird Camp, Burning Man 2011. Attack!
Kristen as Janet in a shadow cast of Rocky Horror Picture Show on the playa at this year's Burning Man (2011). Floor Show Scene.
Burning Man is almost here! I leave on August 27th (2 days early, as I have an early entry pass). Many people keep asking me "What is burning man? How did it all begin?" This video is the answer of how it began, but to answer the first question "what is burning man?" …. well, I think there is no way to understand that until you experience it for yourself, and even then, it is different for everyone. See all you burners on the playa!!
I bought more elephant bird hats!!! 15 just came in the mail today! So if you are part of EBC camp and you didn't get a dick-nose elephant hat last year or you are new to our camp, come talk to me!
BREAKIOSAURUS!! Killer fundraiser for our Burning Man camp Elephant Bird!!